At the end of summer, two events occurred that we thought we'd bring you. On Aug 21st, the Pittsburgh, Columbus and Cleveland session got together to hold their annual pow-wow. And, on Sept 6th, the Cherry Hill group played host to several Pennsylvania based dancers. Below, first we discuss the Western Pa/Ohio pow-wow and below that we discuss the Eastern Pa/NJ get together.
---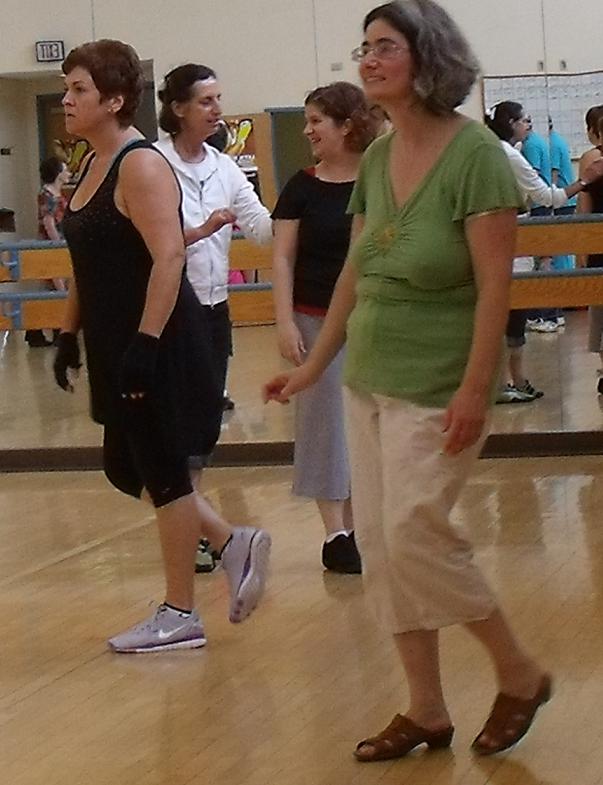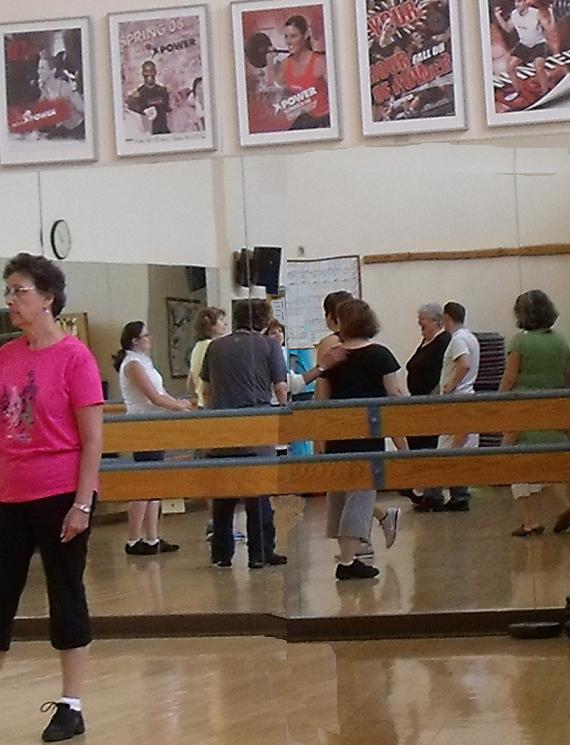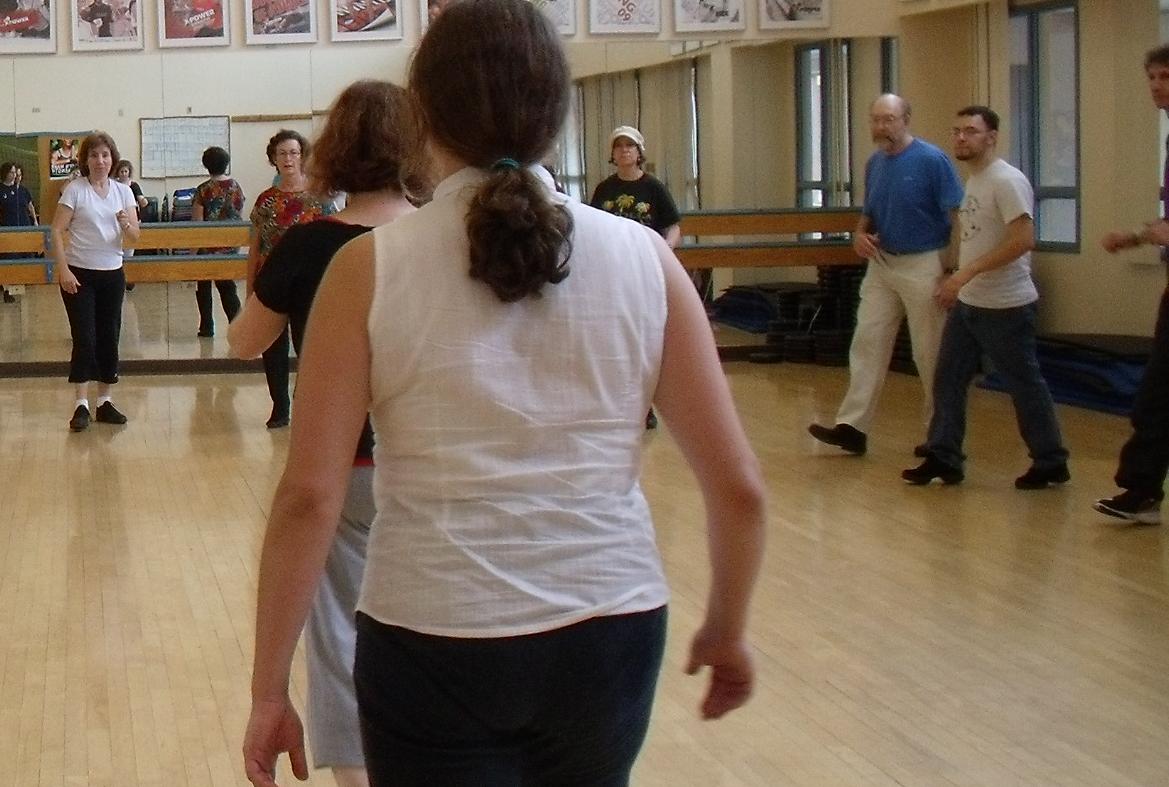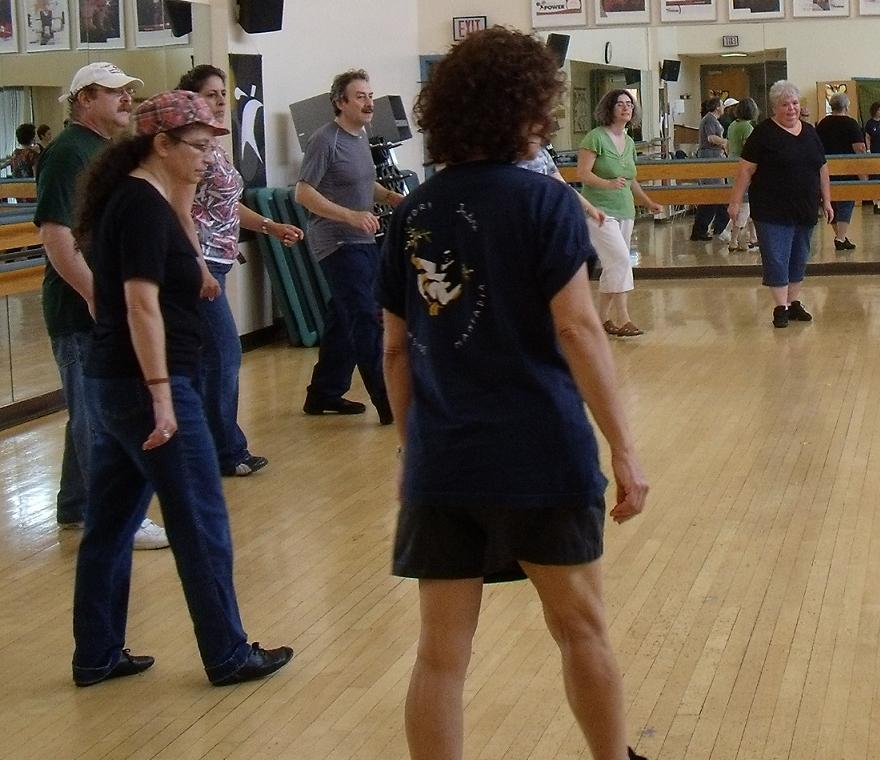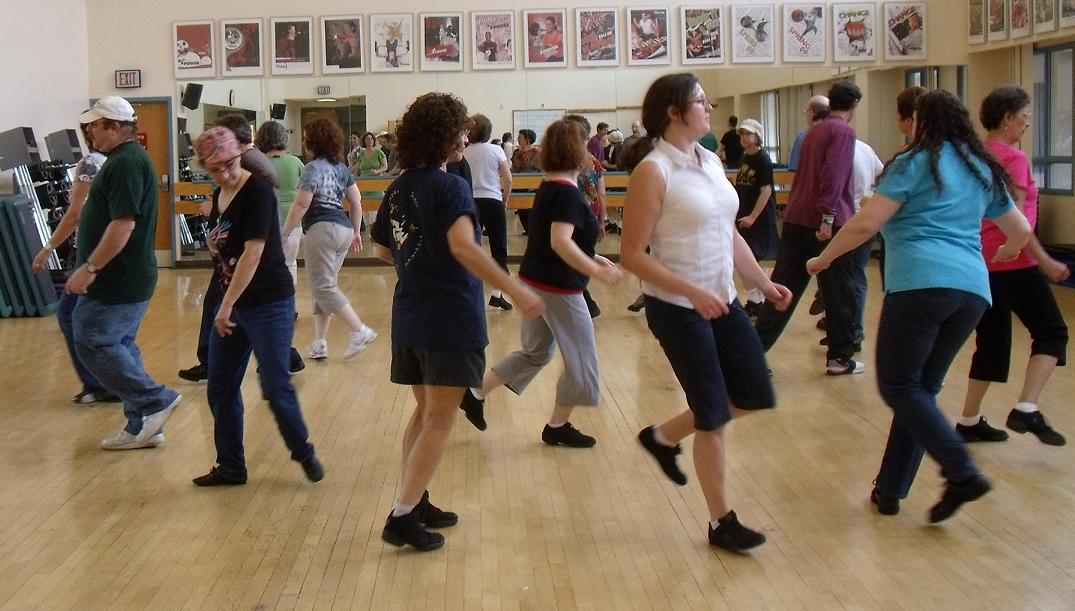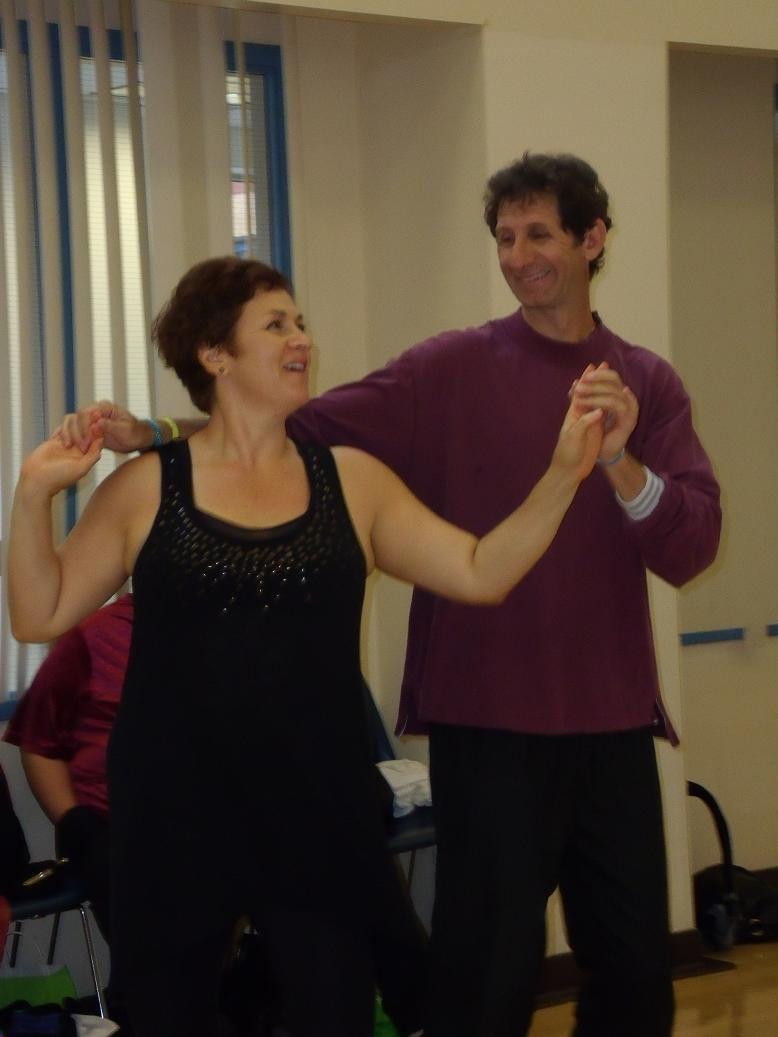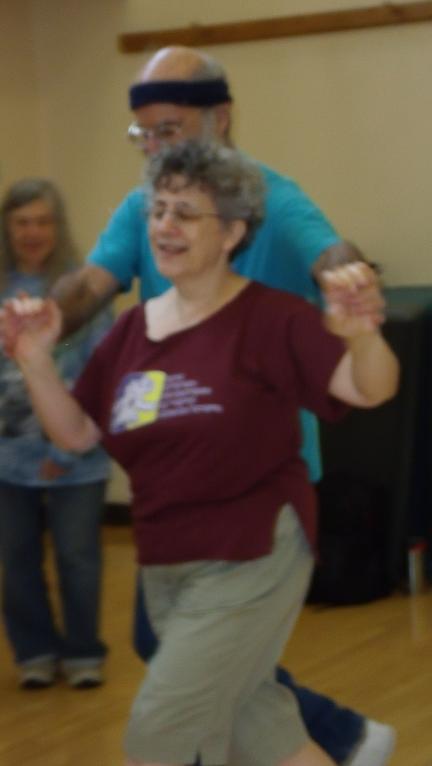 Once a year, in August, the Pittsburgh, Cleveland and Columbus Israeli dance sessions get together for what they call a pow-wow. This is nothing more than a combined session of the 3 groups and this year this took place from 12 to 6PM on August 21st, 2011 at the Squirrel Hill JCC in Pittsburgh, which plays host to the Pittsburgh session throughout the year.
This web site was set to cover the pow-wow this year. We assigned our crack reporter to this assignment but apparently he mistakenly caught a plane to Toronto (and not Pittsburgh) and blew our coverage. We have yet to hear from him so we suspect he is still stuck in customs/immigration at Pearson airport. Having had plan A go awry, we have resorted to plan B, as you can see by the pictures around this text, by having Cherie Maharam, who hosted the combined session, take some pictures during that Sunday session.
The Pow Wow came at an auspicious time for this web site. Preparations were being made to finalize the documentation for the Trisk II series of CDs which are being distributed this September. Many of us first learned about the Pittsburgh group by their appearance annually at Hora Aviv, and Hora Aviv is the theme of the C13 CD that is part of the Trisk II set. In fact, one year, the entire Pittsburgh contingent wore specially designed TShirts to this effect at the camp.
At one time there were two sessions in Pittsburgh, one led by Becky Peretz and the other by Cherie Maharam and both sessions would be represented at the Hora Aviv camp each Memorial Day weekend. Several years ago, Becky ended her session as she moved to Southern New Jersey and has since become an integral part of the sessions in the Philadelphia area. But, Cherie, continues to lead the session on Thursday evenings at the Squirrel Hill, JCC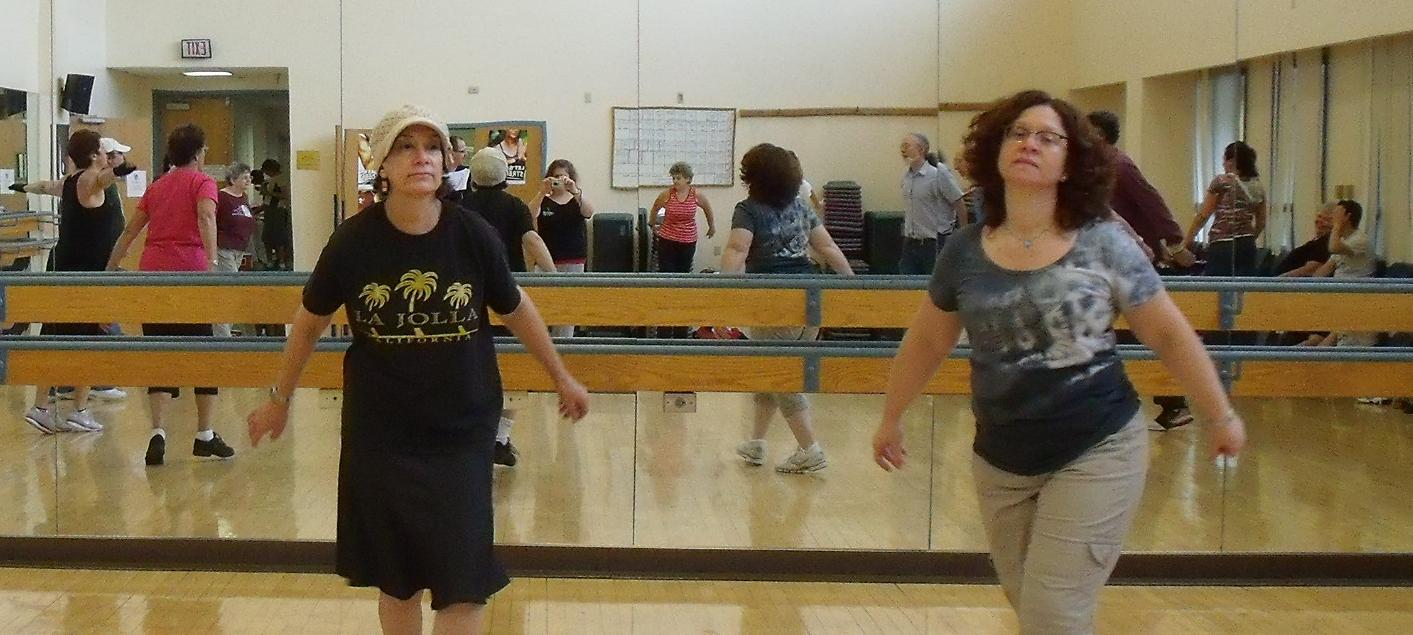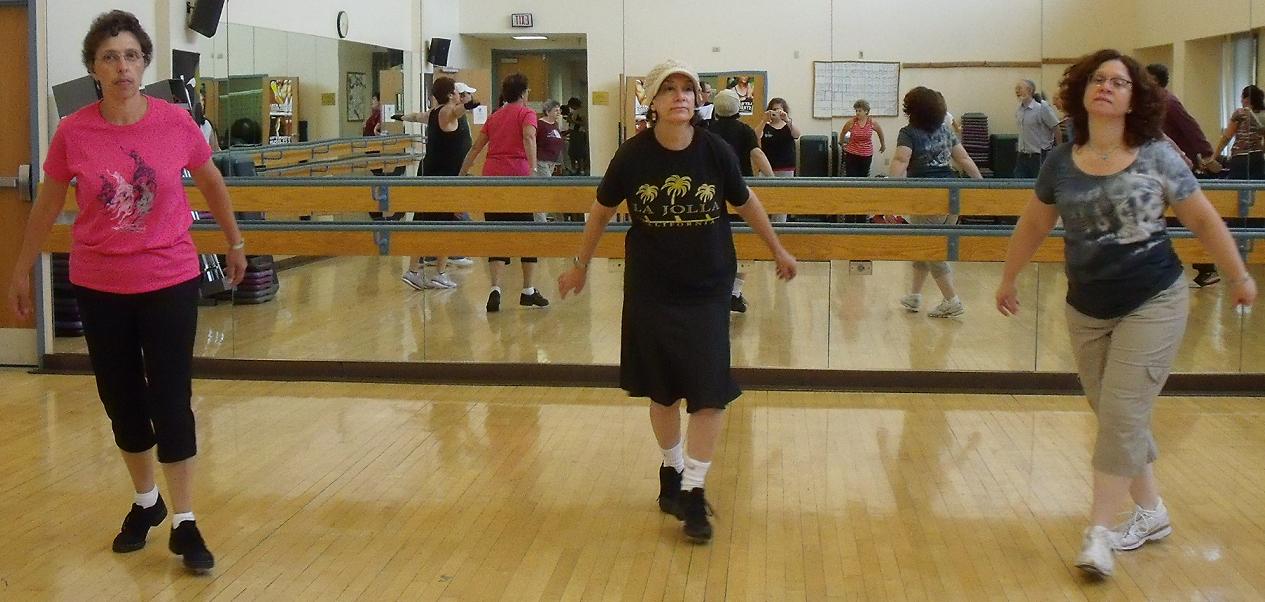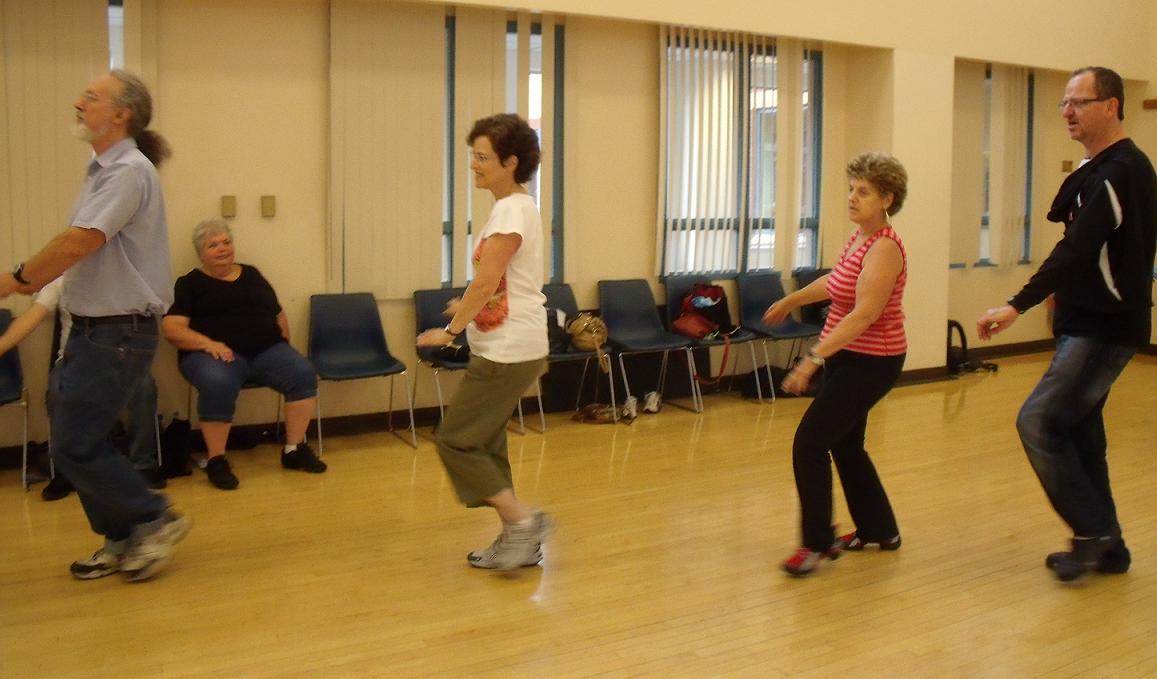 ---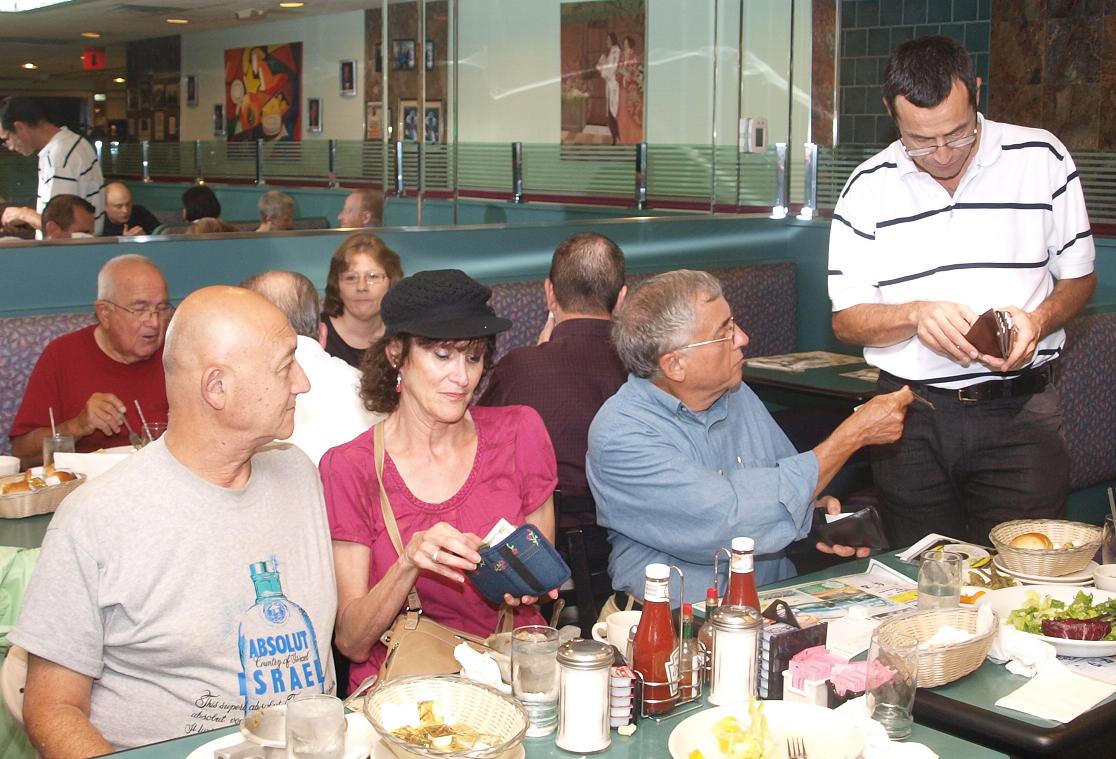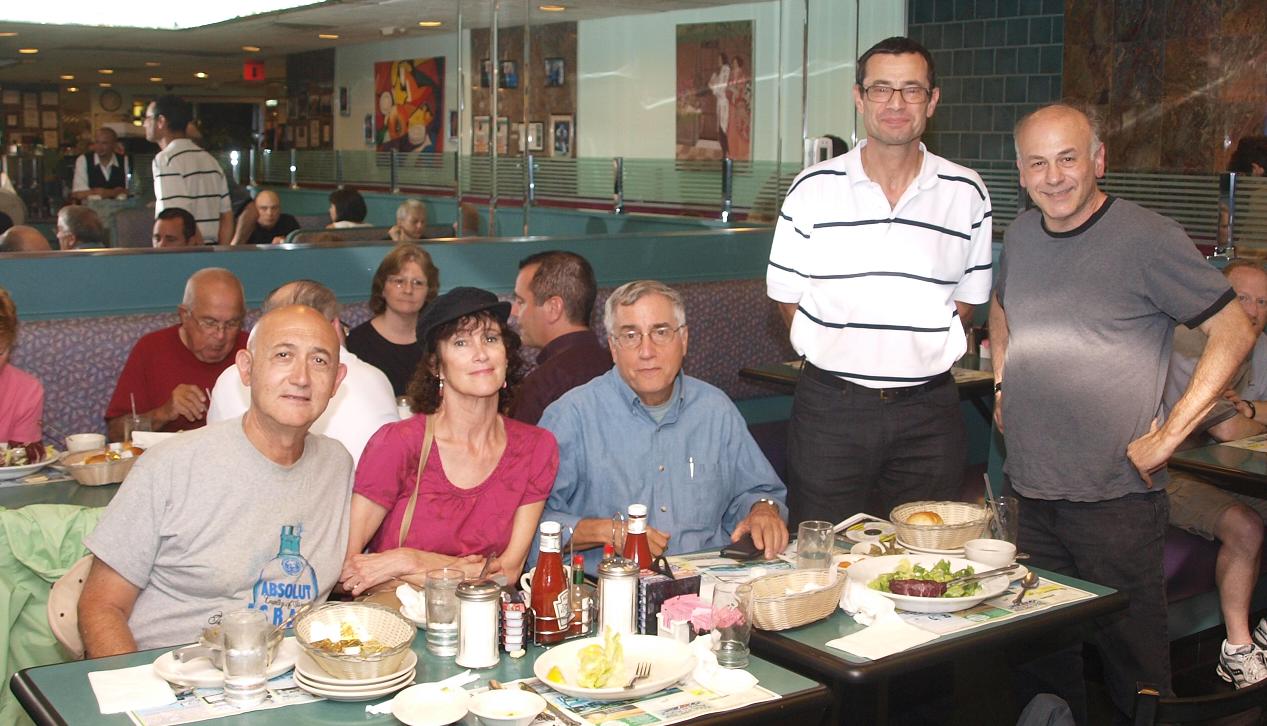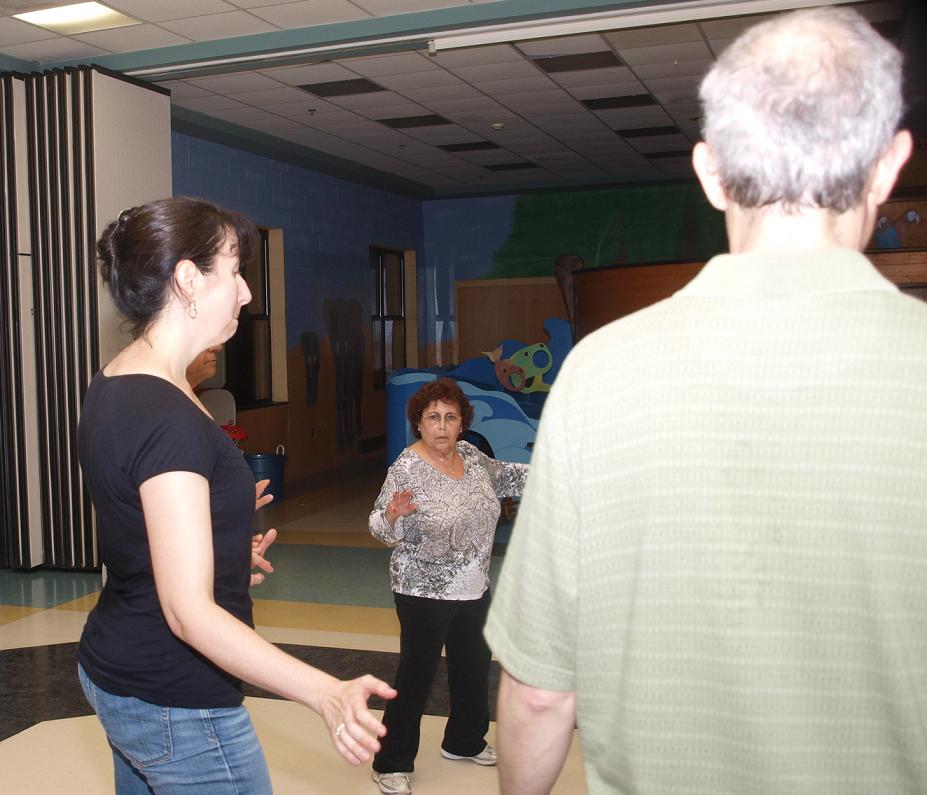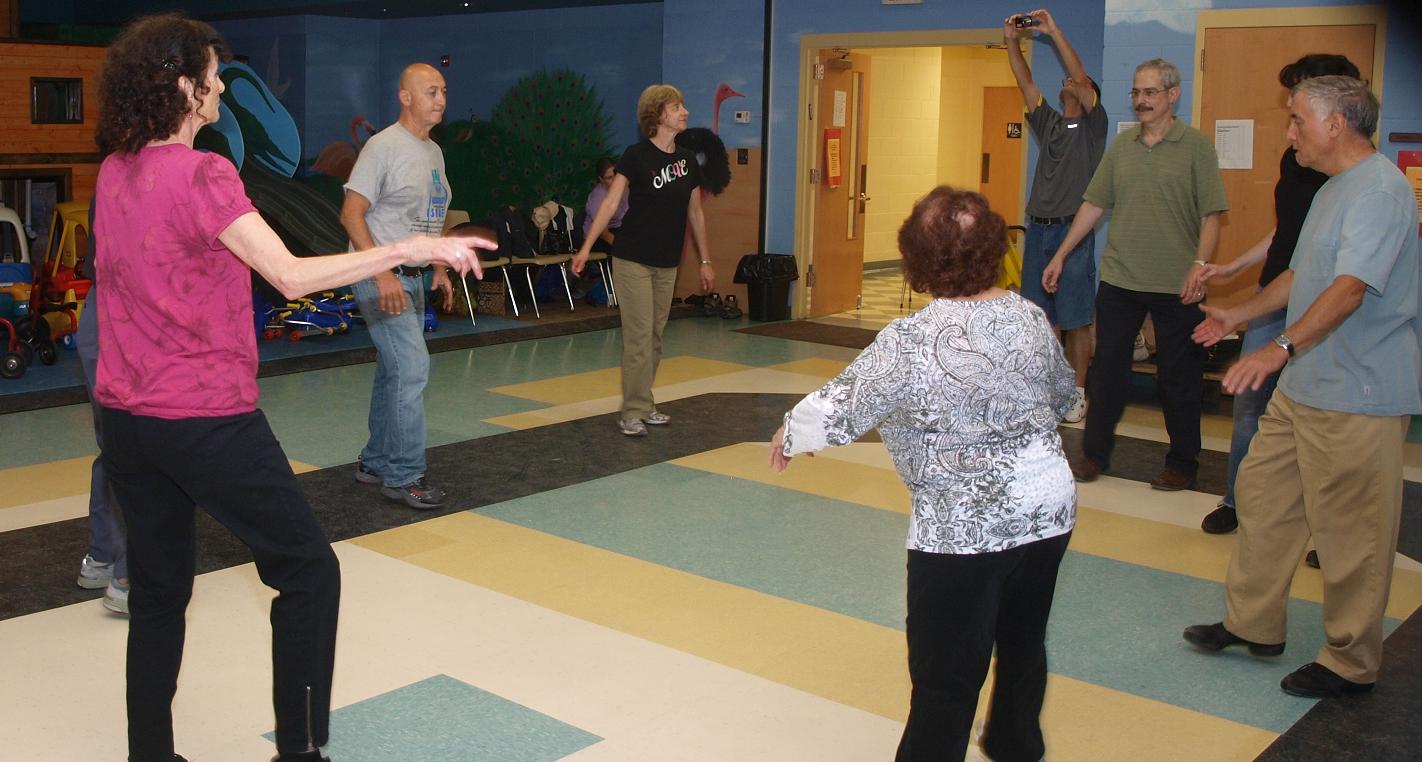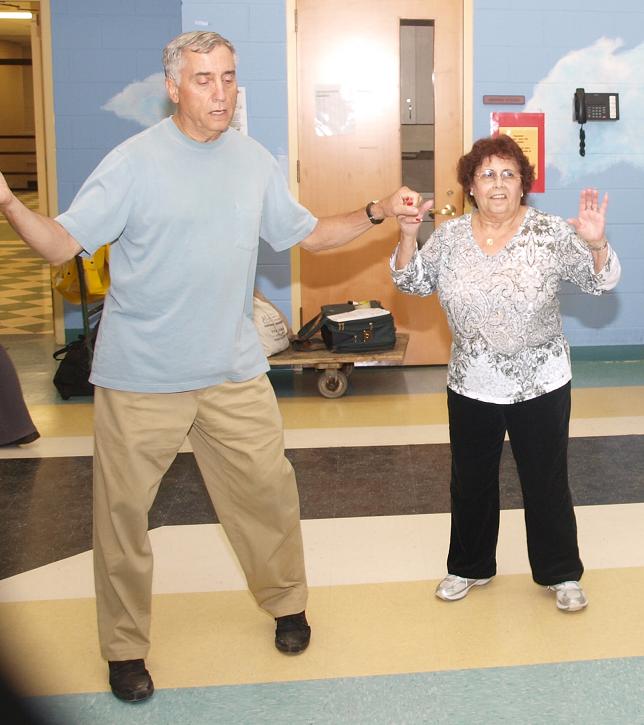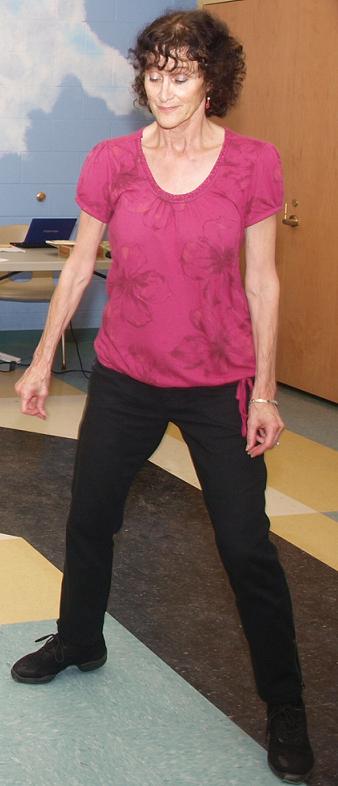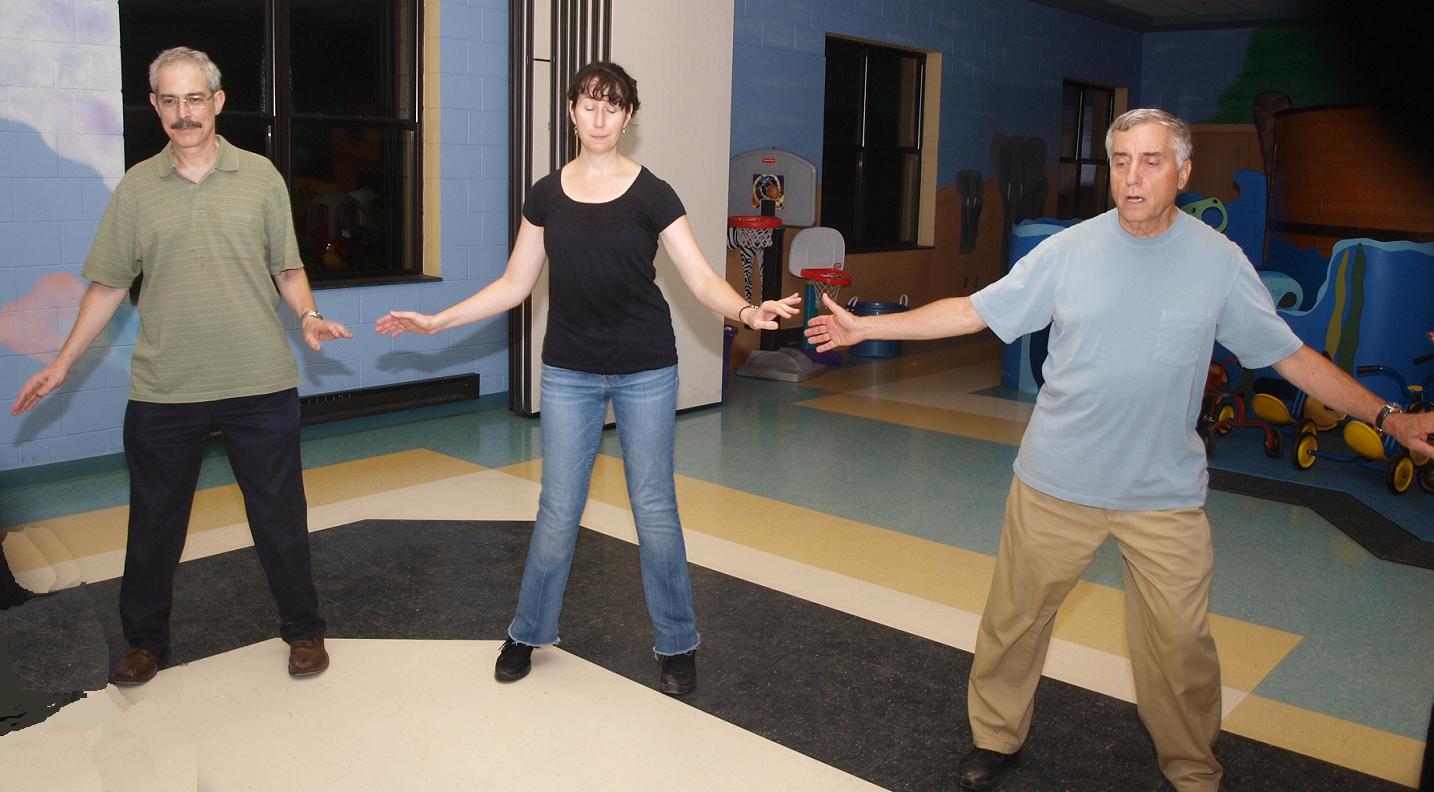 If you have been following this web site, you know that on May 24th, John Frank led a group of Penna. based dancers over to the Cherry Hill session. Part of this was to sample the repertoire of Cherry Hill which is somewhat different than many of the other sessions in the Philadalphia area.
Everyone had so much fun that it was decided to do this again on July 26st. Unfortunately, an unforseen event precluded John from leading this excursion at that point and so it was rescheduled for the night of Sept 6th, 2011.
This night was going to be difficult anyway given that the traffic patterns change after the Labor Day holiday weekend (Sept 6th was the Tuesday thereafter). But, in choosing this night, by happenstance, John chose a night for the weather record books. This may have been the 5th or 6st rainiest day on record in the last 100 years within the Delaware Valley. If this was snow, we would have had something like 72 inches that night. Needless to say, many dancers who had said thay would join the dinner and dancing that was set up for that evening had to cancel. Nevertheless, 5 stalwarts met at the Marlton diner for dinner and then a caravan of cars splashed its way to Temple Beth Sholom, the home of the Cherry Hill session.
There, the group was treated to a new dance, at least to them, that Naomi had been teaching for a few weeks. In addition, they were able to observe the practices that this session holds for its Cherry Hill field trips, one of which was to occur within 2 weeks. Even this web site got into the act as we delivered some of the newly created Trisk II volumes. In spite of the weather, we think everyone who was visiting enjoyed themselves and perhaps, come the spring and better weather, John will again lead his dancers for another foray to this session.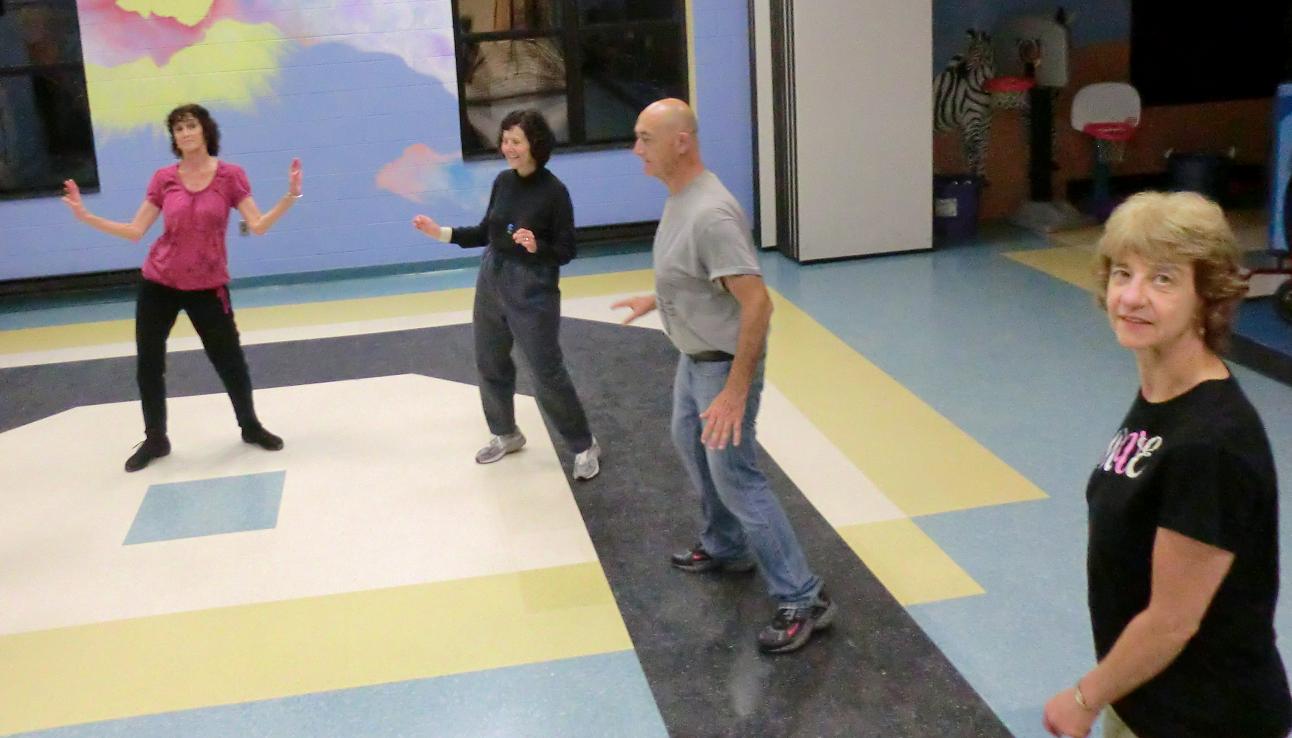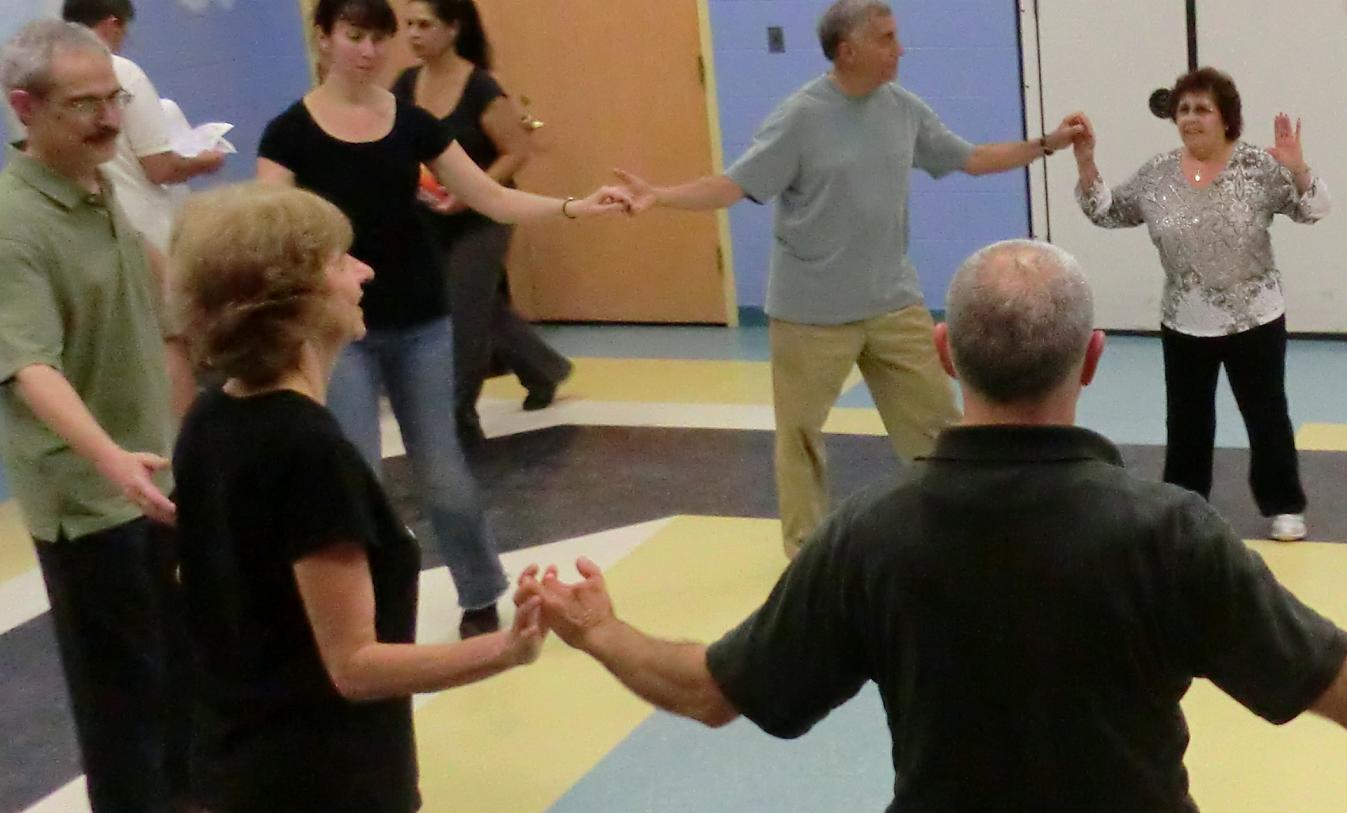 In the end of summer 2012, there was again several dance events that we covered. John Frank led another group of dancers and you can see this by clicking here. Another script has been created covering the 2012 Pittsburgh powwow and the Germantown summer sampler which you can see by clicking here.